14 Jul

Our Caregiver of the Quarter is NaOsha Allen. How did Neil Diamond make a connection. Read to find out.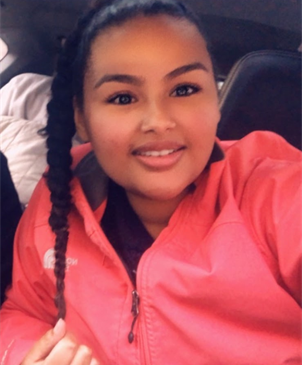 NaOsha Allen has been with Care To Stay Home for almost 2 years and is an excellent addition to our team. She is selected as the Employee of the Quarter because of her outstanding performance and willingness to cover last-minute shifts no matter the day. She stated that becoming a caregiver was an easy choice for her because she was raised around it. "I have two cousins that are mentally disabled. As a kid, I didn't realize that they were different until we got into school age. It taught me compassion and understanding." 
She has gone above and beyond the call of duty for our clients. Her commitment to one of our clients during a move out of the country had her working almost 2 weeks straight! NaOsha's perseverance and never-quit attitude provided the much need help to our clients with their transition. Her future goals are to be a guardian for vulnerable people, whether that be adults or children.
One of NaOsha's favorite moments involved nature and Neil Diamond.  As she was wrapping up her shift with one of her clients she noticed their energy level was getting low.  Always being one to help those in need she suggested they go on a walk.  During the walk, the client mentioned their favorite artist is Neil Diamond. As they were walking, NaOsha started playing "Sweet Caroline" on her phone. They both broke out in song and dance. The people that passed were laughing and singing along with them.  You can almost hear the "Bah Bah Bah."  You sang it didn't you?
"She had the biggest smile on her face that I hadn't seen in weeks. People probably thought we were crazy.  Who cares! This is us! This is our Beyoncé moment!," NaOsha amusingly said.
Care To Stay Home is truly grateful to have NaOsha as a part of our team. She treats her clients just like family and is making a difference in their lives. Congratulations NaOsha for being the Employee of the Quarter and thank you for all that you do!