01 Oct

Movin' and Grovin' Fair at Corbin Senior Center September 11th, 2021

It started out as a rainy day but with an abundance of smiles and support throughout the event the Corbin Senior Center's Movin' and Groovin' Fair was a resounding success for all the vendors and for those who attended.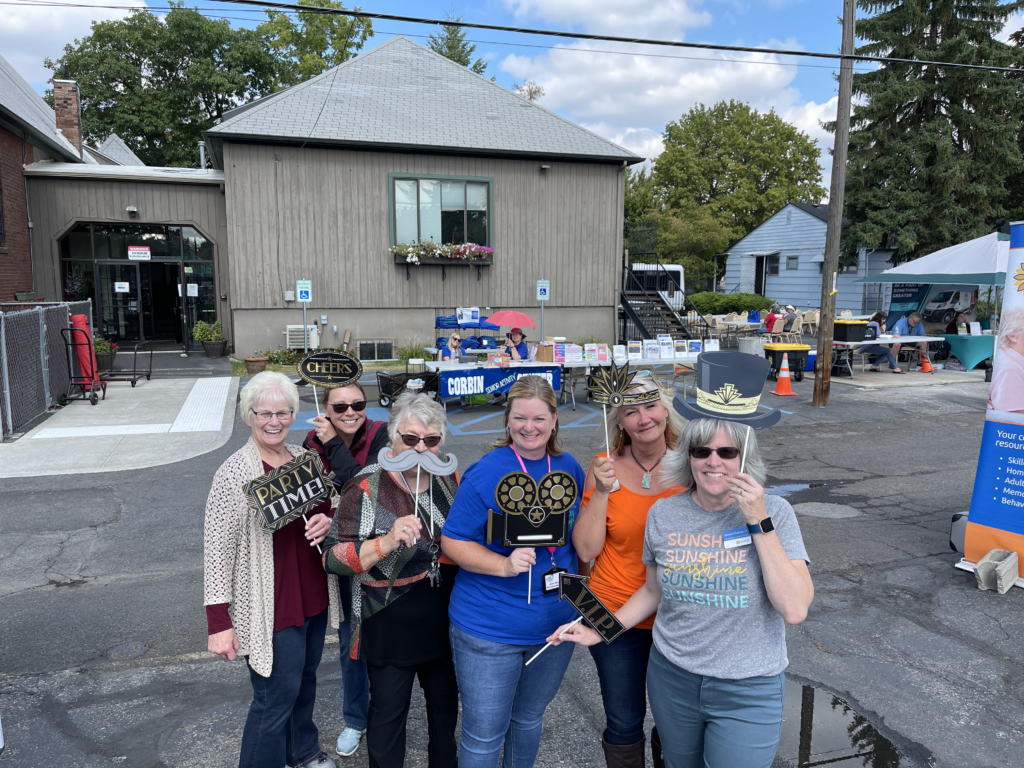 Care to Stay Home's Marketing Director, Tyler Russell, had a booth set up with all the educational materials and fun games that enticed and intrigued everyone who stopped by the booth. To add an extra layer of fun picture props were brought out to liven up some of the pictures with the participants.

"All the vendors and participants had an amazing time. We have had trying times over the last year and a half. That didn't damper the participation and fun had by all. Lunch was also provided by Meals on Wheels which was excellent. Also, if anyone mentions this article to me they can get 1/2 price for membership at Corbin Senior Center," states Heide Wehr, Executive Director, Corbin Senior Center.

The day wrapped up with new friends and connections made by so many that attended. Wehr also mentioned that they had 15 new members as part of the Corbin Senior Center family. If you missed this one, don't worry, you can catch the next Movin' and Groovin Fair at the Corbin Senior Center in September 2022.
Find out more about Corbin Senior Center Here: Click Here