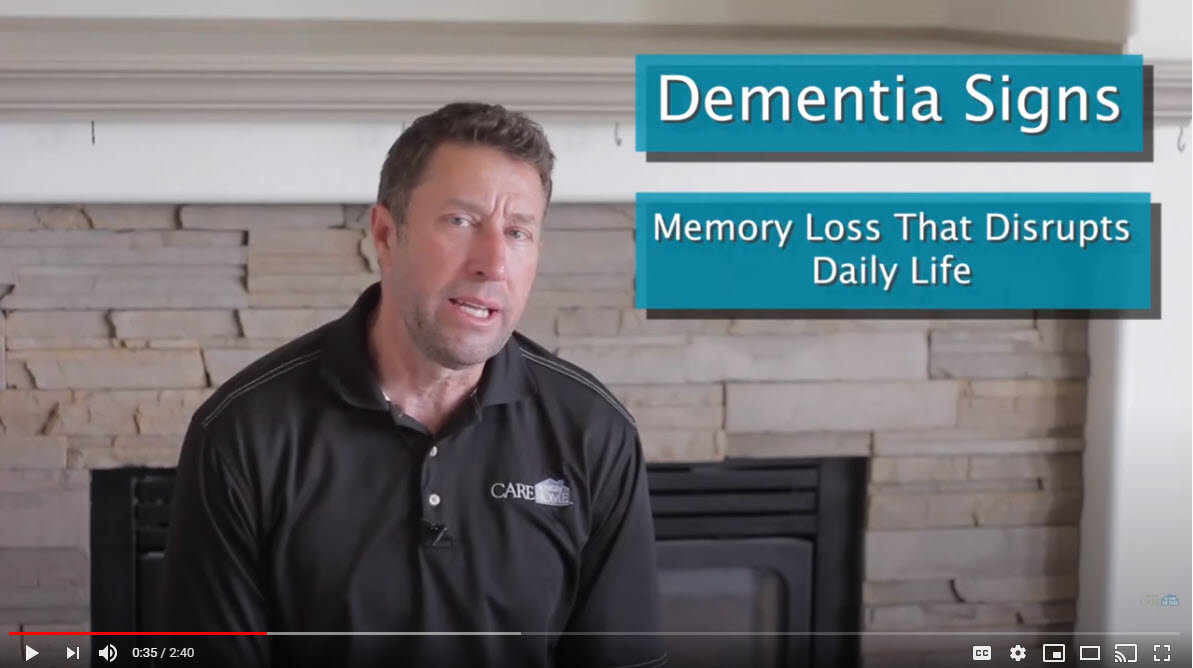 12 May

(Video: Part 1) What Are the Early Warning Signs of Dementia?
Watch our short video to learn more about dementia and how to find help with home care in Spokane.
What are the early warning signs of Dementia?
Should I be concerned if I lost my car in a parking lot?
What if I can no longer balance the checkbook, or cook a meal or remember to take medications?
What if someone you know is starting to forget the basic tasks of their job?
How should I handle this and where do I turn?
If you or an aging loved-one are considering in-home care in Spokane for memory loss issues, please contact the caring staff at Care to Stay Home of Spokane. Call today (509) 340-1359