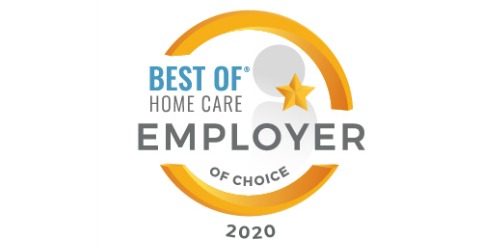 08 Sep

Meet Our New Caregivers!

Congratulations to the newest members of the Care to Stay Home team! Each of our caregivers come from different and unique backgrounds, but they each have one similarity in common. They each have the care and compassion to serve others!

Lindsey L: Lindsey is helping us with some overnight shifts because she attends school during the daytime. She has her NAC and 3 years of caregiving experience.

Lanaysha H: Lanaysha is returning to Care To Stay Home. Lanaysha enjoys getting to know her clients and helping them feel better.

Courtney H: Courtney stepped in right away to help our new clients. Courntey's goal is to get into the medical field and she believes that helping the elderly is a good place to start. She loves helping people ever since she had to take care of her grandmother.

Candace C: Candace has close to 10 years of experience as a caregiver. She is working on her NAC and enjoys interacting with her clients.

Margaret M: Margaret has 20 years of experience since she began caring for her mom. Her calling is to help others and loves it when her clients are happy, and when their needs are met.

Angela M: Angela has 1 year of experience as a caregiver. Angela loves being a part of her clients' lives and helping them maintain their independence.

Shanna S: Shanna started caring for her mom back in 2010, which motivated her to care for others. Shanna enjoys being an influence in her clients' lives.