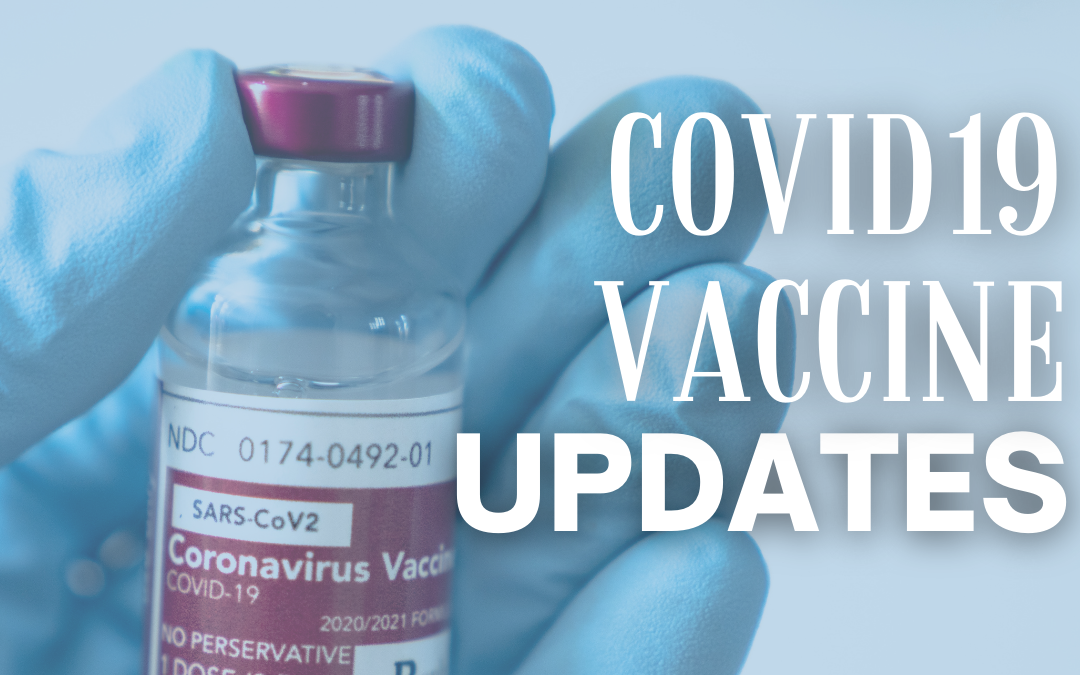 26 Jan

COVID19 Vaccine Updated Availability

As of January 2021, those who are 65+ or those who are 50+ and living in a multigenerational home are now eligible to receive the COVID19 Vaccine in Washington State. This is a wonderful light of hope to an end of this pandemic that has been the leading cause for concern around the country. We, at Care To Stay Home, have been doing our best to keep everyone safe and educated over the past year and we have no intentions on stopping now. 

Our hope is that in time, all of our clients and caregivers will have received the COVID19 vaccine and our lives will ultimately return to some resemblance of normal. The process to get the vaccine is as follows:
Go to https://form.findyourphasewa.org/210118771253954 to be pre-qualified and you will need to either get a screenshot, picture or print off the confirmation at the end that states you are eligible to receive the vaccine. This will be required upon your visit for your first dose.
Go to https://www.doh.wa.gov/YouandYourFamily/Immunization/VaccineLocations to find a list of locations in your county that are offering the COVID19 vaccine. There are multiple locations and each location has their own method for scheduling appointments. They will ask you questions to determine if you are eligible at their location because some locations are only offering vaccines to medical staff still.
Upon arrival of your first dose of the vaccine you will be required to show them the eligibility confirmation, the person checking you in will ask to see that before they let you continue checking in and ultimately go back for your first dose.
There are 2 vaccines out there: Moderna and Pfizer. You will need to confirm which vaccine you get because the second dose has to be done at a predetermined time in the future. The Moderna vaccine requires the second dose to be administered 28 days later while the Pfizer is 21 days.
At this time, the vaccine is running out rapidly and some locations have a waiting list for when they receive their new shipment. Under the Washington State Department of Health's (DOH) direction, Spokane Regional Health District (SRHD) is currently working with community partners at CHAS Health, the National Guard, and the Spokane Public Facilities District to coordinate a COVID-19 vaccination clinic at the Spokane Arena. These vaccine administrations will still require an appointment and those are projected to become available to schedule today 1/27/2021 and the number of open slots will depend on the amount of vaccines they received. As more vaccine supplies are received, the more appointment slots will become available. This is the same at all locations that are currently administering the COVID19 Vaccine. The link to keep apprised of this vaccine option is https://chas.org/services/health-alerts/vaccine
Each vaccine has its own possibility of side effects, just like any vaccine. We, at Care To Stay Home, request that if/when our clients do receive the COVID19 Vaccine that they will notify us so that we can let our caregivers know to watch for any side effects.
If you have any questions pertaining to the COVID19 Vaccine please feel free to reach out to the office staff. Candice has been keeping everyone updated as things change or more information becomes available. If we don't have an answer right away we will get an answer for you to the best of our ability. From all of us at Care To Stay Home: Stay safe and healthy as we all work through this together.