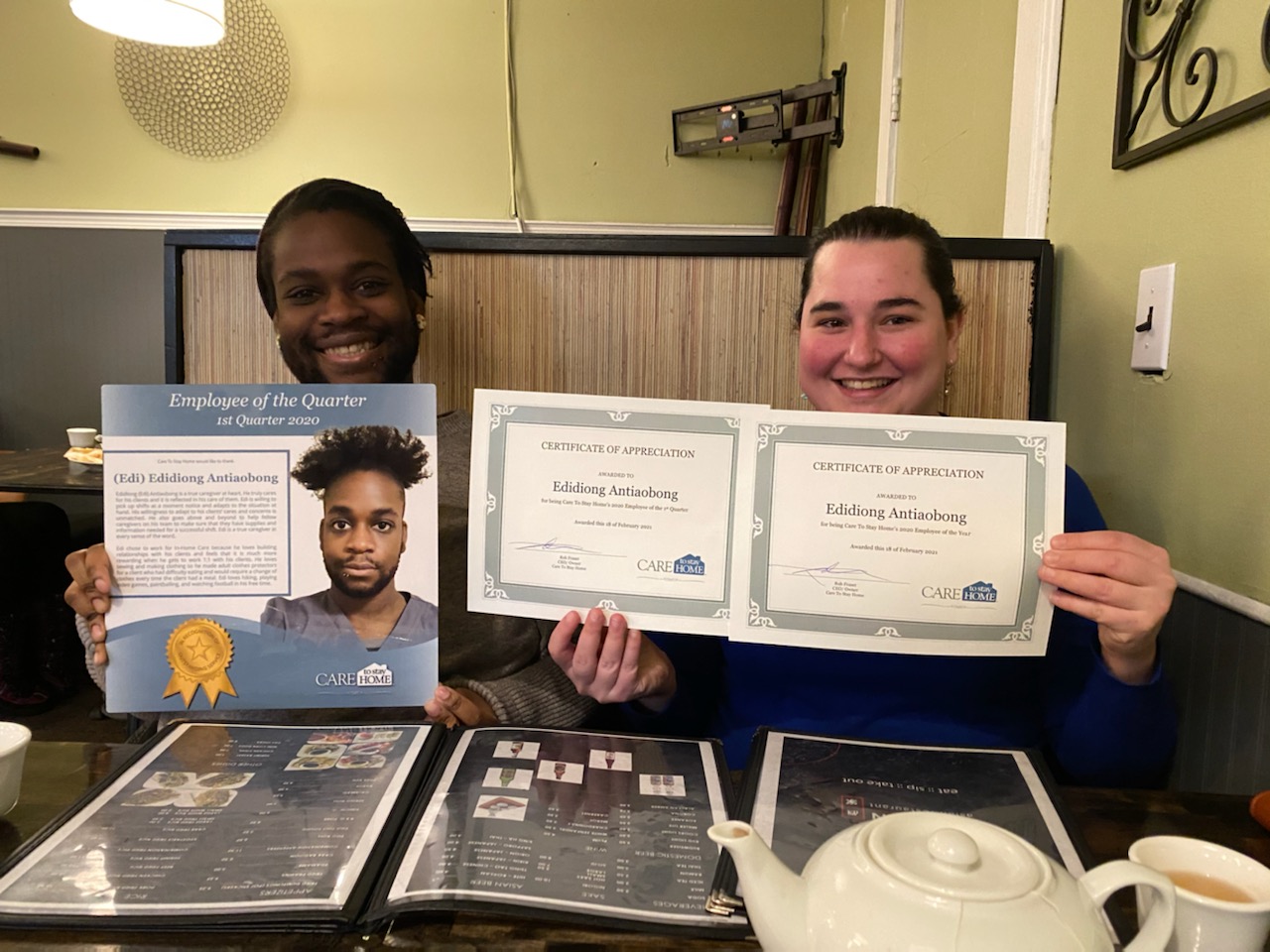 16 Mar

Celebrating our Employee of the Year!

We have started a new company tradition to invite our Employee of the Year and a guest out to dinner with the owners. Edi was not only our Employee of the Quarter for the first quarter of 2020; but he was also named our Employee of the Year for 2020. Rob and Jayne Fraser took Edi and his best friend, Briget, out for dinner at Canton Asian Restaurant in Coeur d'Alene. He was gifted a plaque for Employee of the Quarter and Employee of the Year, to match the ones hanging on the office walls at Care To Stay Home. 

The dinner was another way to express our gratitude for Edi's amazing work during the year 2020; as well as an opportunity to get to know him better. Care To Stay Home owners, Rob and Jayne Fraser, reported to have had an amazing time with Edi and his friend Briget. "This was a great opportunity to spend quality time with one of our amazing caregivers and provided us with a better understanding of the daily challenges and successes that our caregivers experience while caring for our clients." We continue to celebrate Edi's achievements and look forward to continuing this tradition for many years to come.