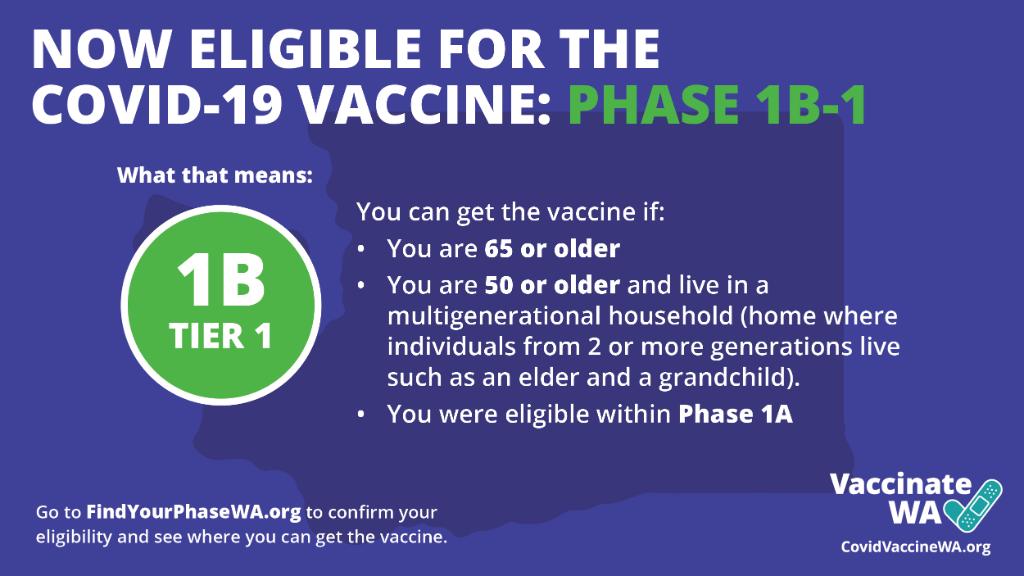 09 Feb

Care to Stay Home Vaccine Update

As a part of phase 1b, Care to Stay Home is currently in the process of vaccinating our staff to keep our clients, caregivers, and community safer and help slow the spread of COVID-19. In addition to Care to Stay Home beginning the vaccination process, our clients have also begun getting vaccinated in hopes of creating a safer community for everyone.

At this time, the vaccine appointments are running out rapidly and some locations have a waiting list for when they receive their new shipment.

Our hope is that soon all of our clients and caregivers will receive the COVID-19 vaccine and our lives will ultimately return to some resemblance of normal. For anyone who is qualified to receive the vaccine at this time, the process to get the vaccine is as follows:
Go to https://form.findyourphasewa.org/210118771253954 to be pre-qualified and you will need to either get a screenshot, picture, or print off the confirmation at the end that states you are eligible to receive the vaccine. This may be required upon your visit for your first dose.
Go to https://www.doh.wa.gov/YouandYourFamily/Immunization/VaccineLocations to find a list of locations in your county that are offering the COVID-19 vaccine. There are multiple locations and each location has its own method for scheduling appointments. They may ask you questions to determine if you are eligible at their location because some locations are only offering vaccines to the medical staff at this time. 
Upon arrival of your first dose of the vaccine you may be required to show them the eligibility confirmation, the person checking you in may ask to see that before they let you continue checking in.
There are 2 vaccines out there: Moderna and Pfizer. You will need to confirm which vaccine you get because the second dose has to be done at a predetermined time in the future. The Moderna vaccine requires the second dose to be administered 28 days later while the Pfizer is 21 days.