08 Sep

Apples vs. Oranges – Trying to Compare Prices for Home Care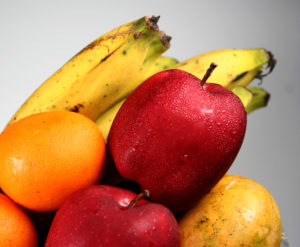 I am sure you have heard the old saying – "it's like comparing Apples and Oranges!" Sofia Layarda, MPH, RD did exactly that (Nutrition Face off – Apples vs. Oranges) and did a side by side comparison of apples and oranges.  She found that despite your personal taste, there were greater overall benefits from oranges including, fewer calories, fewer carbohydrates, more potassium, 10 times more vitamin C, and more.  The only true advantage to an apple is 30% greater fiber – and personal taste.  Apples are still a great choice, just not the better choice overall. 
Trying to break down the cost of Home Care may be much like Apples and Oranges. There are just too many questions to be asked before I ask a general price. And this seems to be what people ask first – "what are your rates?"
Asking for an hourly rate on Home Care is like asking a contractor for an hourly rate.  Have you ever tried that?  If you pay for the contractor by the hour, how many hours will he work?  What you really want is – what will the project cost me?  What quality will be put into the project?  What is your reputation and experience?  Do you have references?  Are you insured, licensed and bonded?  What are my options for design, products, styles, colors, etc.?  Once you go through all these questions and answer them, you can get a project bid and compare your project bid to other bids.
The same is true in Home Care.  Just asking hourly rates, well… "you get what you pay for."  What is important to you in a Home Care provider?  Should they be licensed, insured, bonded?  Do you want caregivers that have been background checked, screened, trained, and supervised?  Do you want one caregiver or multiple caregivers?  Do you want to be able to choose your caregiver?  Do you want a company that does a comprehensive assessment, that has many years of experience, that wins awards, and has good customer satisfaction?  Do you want a company with integrity, honesty, stability, loyalty?  Does your loved one need a few hours a day or 24-hours a day and how will you determine this?  Will the Home Care agency help you assess your loved one's needs and can you trust their advice?
Now let's get back to the Apples vs. Oranges for a moment.  Many of you are considering many types of care; Home Care, nursing home care, adult family homes, assisted living and memory care.  Let's compare two types of fruits that are often compared, yet are very different – Home Care and Assisted Living.  To begin, let me justify my comments by stating that the final decision for any care should be made by the individual using them – it is a personal choice.  Each has its place and has its benefits.  Its ok to have adult children assist in the process, but when it comes down to it, the mom and dad must live with the results.
Many people have been misinformed that Assisted Living is cheaper than Home Care.  No one can state that on a general basis.  Do not try to compare one hour, day or month of assisted living to Home Care – here we go back to the Apples and Oranges.  We need to think BIG picture – long term. What are the long-term results of our decisions? What is my health today – what will it be in 1, 2, 3… years from now.  What is the condition of my home?  How will does my estimated cost look today and how will it look in 2-5 years?  If I give up my home, I give up my equity – If I keep my home, I keep my equity and potentially grow it, but how will I access it?
One, is not cheaper than the other – they are simply "apples vs. oranges". However, Care Scout, a national survey organization, estimates the average cost in 2017 for Assisted Living Facilities to be $4218 per month.  They estimate the average cost of Home Care at just more than that at $4713. Although the Home Care price is arbitrary.  It is based upon a average of 44 hours per week of service.  The average maximum a person will receive in care in an assisted living is about 2 hours per day.  So we are really comparing a higher than average "care cost" to "room and board" costs of assisted living.
The average cost of Home Care as estimated by the Home Care Association of America  is only $900 per month, because most clients start off with minimal care and mostly independent. Home Care clients may range from a few hours per week to 24-hours per day. Where, assisted living residents range from 15 minutes to 2 hours per day and the cost is determined by their "level of care" after room and board.
When an individual moves into an Assisted Living they usually sell a home.  Currently the estimated median home price in Spokane County is about $200,000. If a person were to move into a Assisted Living Facility at the average prices above, they could live there with no additional expenses for 47 months.  This is assuming there were no additional expenses, no changes in rates, no changes in care needs, etc.  However, there will be, so likely the money will not go as far as 47 months because there is no equity in a home.  Most of the $4200 per month is spent in room and board charges – not care, so as the care increases beyond superficial care, more care charges will be needed.  Statistically you will have enough money for your life. The life expectancy of an assisted living resident is 2.2 years.
At the point in time most people are thinking about Assisted Living, the amount of care they may need in their home may be very minimal.  They may need help with driving, shopping, some medication reminders and maybe some meal preparation.  Most people start off with less than 10 hours per week.  So, let's say that the monthly expense here would be $1000 per month.  At that rate, a person could live in their home (which is paid off by the scenario above) for 50 months, and still only spend as much as they spent on the first year of Assisted Living.  If this person were to have a catastrophic illness after 5 years, and needed full-time, 24-hour care for the last year of life, they would still spend less money than an Assisted Living, have grown equity in their home, been able to remain in their own home and had one-on-one care. The fact is that 90% of all seniors prefer to remain in their own home, and live longer.
So, do you like apples or oranges?  It is a personal preference, but there may be some advantages for your personal situation as well.