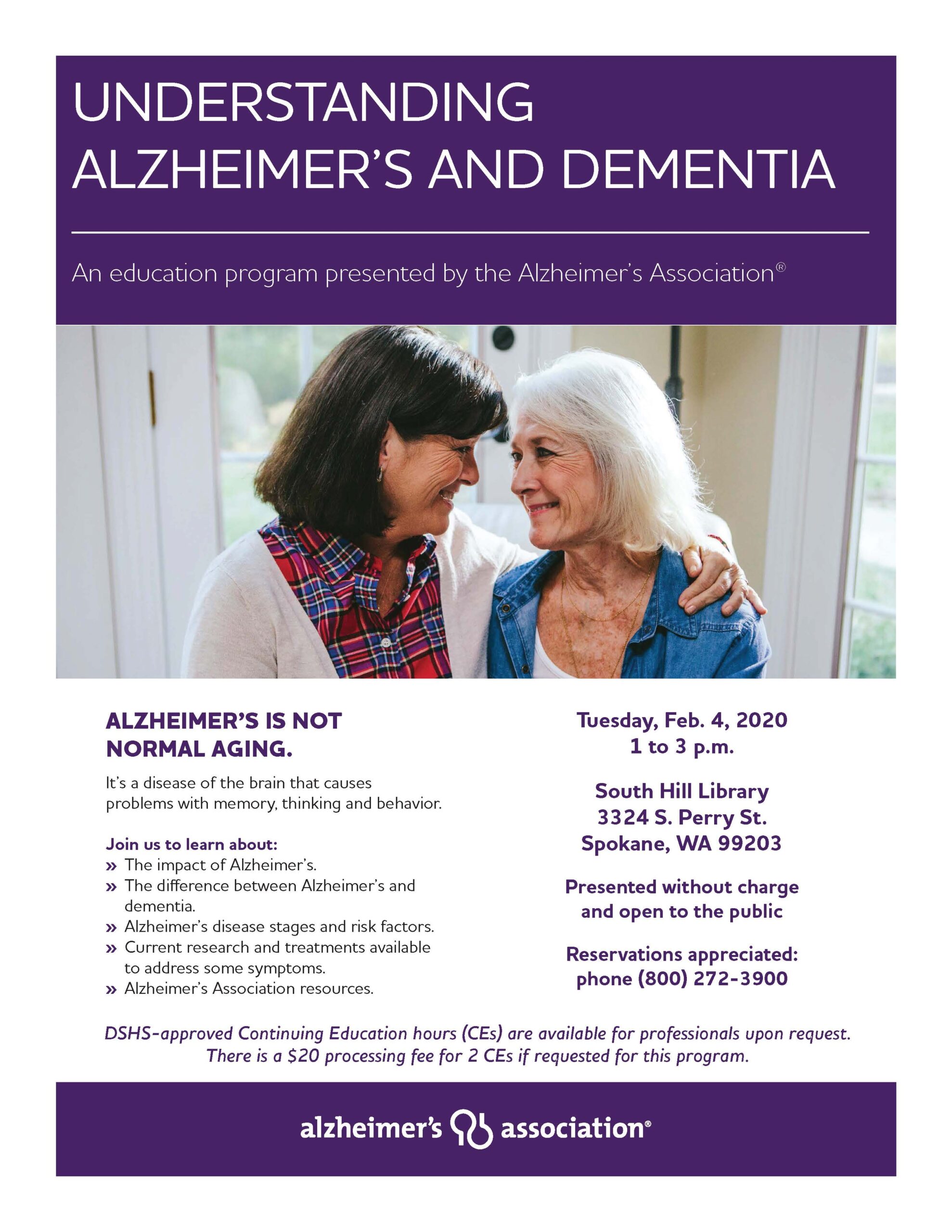 27 Jan

Understanding Alzheimer's and Dementia Presentation, Feb 4th

Rob Fraser with Care to Stay Home will be presenting!

An education program presented by the Alzheimer's Association®

Join us Tuesday, Feb. 4, 2020, 1 to 3 p.m.
South Hill Library
3324 S. Perry St.
Spokane, WA 99203
Presented without charge and open to the public.
Reservations appreciated: (800) 272-3900

ALZHEIMER'S IS NOT NORMAL AGING.
It's a disease of the brain that causes problems with memory, thinking and behavior.

Join us to learn about:
» The impact of Alzheimer's.
» The difference between Alzheimer's and dementia.
» Alzheimer's disease stages and risk factors.
» Current research and treatments available to address some symptoms.
» Alzheimer's Association resources.

DSHS-approved Continuing Education hours (CEs) are available for professionals upon request. There is a $20 processing fee for 2 CEs if requested for this program.