26 May

Care to Stay Home Welcomes Jennifer Stewart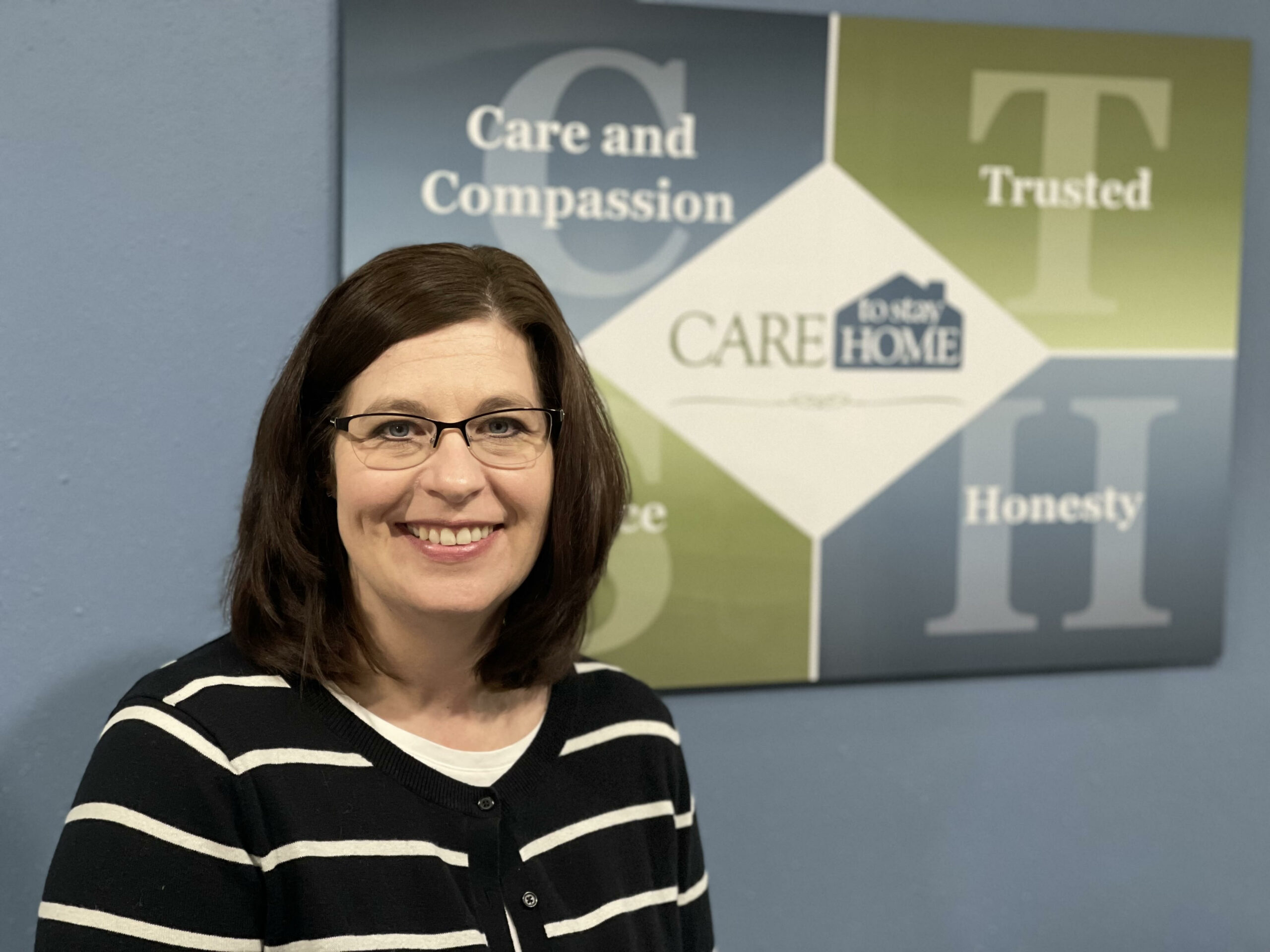 Favorite Quote:
"We can complain because rose bushes have thorns, or rejoice because thorn bushes have roses."

Abraham Lincoln
Care To Stay Home welcomes our new Administrative Assistant, Jennifer Stewart. Her first day was April 26th and comes to us with years of experience. Jennifer's previous experience includes General Services Supervisor at Lukins and Annis Lawfirm and Convention Services Manager at the Davenport Hotel. So she comes to us not only with administrative experience but customer service experience as well.
Moving into the Administrative Assistant position has been a different experience and she states that she loves that each day is a new adventure. "Home care is a new industry for me to work in and it is exciting to have learning and growth opportunities every day." Jennifer loves to spend her free time with her husband and 4 kids. Activities they enjoy together range from putting together puzzles to camping. She loves to bake, read, do yard work and thrift shopping.
A few things about Jennifer are: she has a Culinary Arts degree and owned a business where she taught cooking classes to children. When asked what her goals were for the future, "to learn as much as I can from the very experienced staff at CTSH and to contribute my skills and abilities to help others."
We are excited to have Jennifer as part of the Care To Stay Home team. We are all looking forward to working with her to provide the best care for our clients and provide the best assistance to our caregivers.