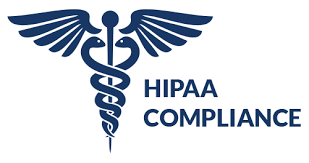 27 Oct

November 2020 HIPAA/Policy Reminder

HIPAA Reminder:

HIPAA: The Health Insurance Portability and Accountability Act of 1996 (HIPAA) is a federal law that requires the creation of national standards to protect sensitive patient health information from being disclosed without the patient's consent or knowledge.

•      Privacy of personal information: name, age, gender, address, phone number, birthday, etc.

•      Privacy of medical information: diagnosis, medication, what their doctor said, how they feel today, etc.

•      Privacy of financial information: how much they have, how much they make, how much their electric bill was, etc.

•      Privacy of personal belongings: Personal property or possessions includes items intended for personal use (e.g., one's toothbrush, clothes, homes, and vehicles, and sometimes money).

Policy Reminder:

Guidelines That All Caregiver Must Follow:

•      All communication must go through the office phone (509)340-1359

•      Do not give out personal info to clients/families (phone number, etc.) 

•      Do not call clients to inform when you are sick, or late. You must call CTSH (509)340-1359 and speak to a supervisor.  CTSH will communicate with clients/families.

•      NEVER text message or voicemail to call off.  Never tell a client you will be absent. You will be considered a NO CALL – NO SHOW if you do not speak directly to a manager.

Enforcement: Violations to this policy are subject to disciplinary action.

————————————

Working with our Clients

•      Maintain a Professional Relationship

•      Additional shifts must be called into the office before they begin

•      Do not engage in any activities with your client outside of your scheduled shift

•      Inappropriate to conduct any business or financial transactions with your client. (examples: purchase of appliances, automobiles, or furniture or borrowing money)

•      Under no circumstance are you, a family member or friend to solicit, or be solicited for any type of work from a client other than your caregiver duties through Care To Stay Home.

•      Never introduce clients to anyone CTSH has not approved of beforehand. This includes friends and family.

•      It is never permissible to have a family member or friend come to visit you at work.

•      It is never permissible to bring your children or pets to the client's home as this can cause safety issues.

Special circumstances require permission from a manager.    

——————————————————————–

Office & Client Communication

1.   Call, Call, Call 509-340-1359

2.   Do not give out your personal phone number

3.   Do not call your clients to inform them that you are sick,        going to be late, or calling off. WE ARE YOUR EMPLOYER!

4.   A text message or voicemail is not proper notification if you          need to call off.

•      Do not discuss schedule changes with your client.

 Communication must go through the office for all changes to your schedule, including time off.