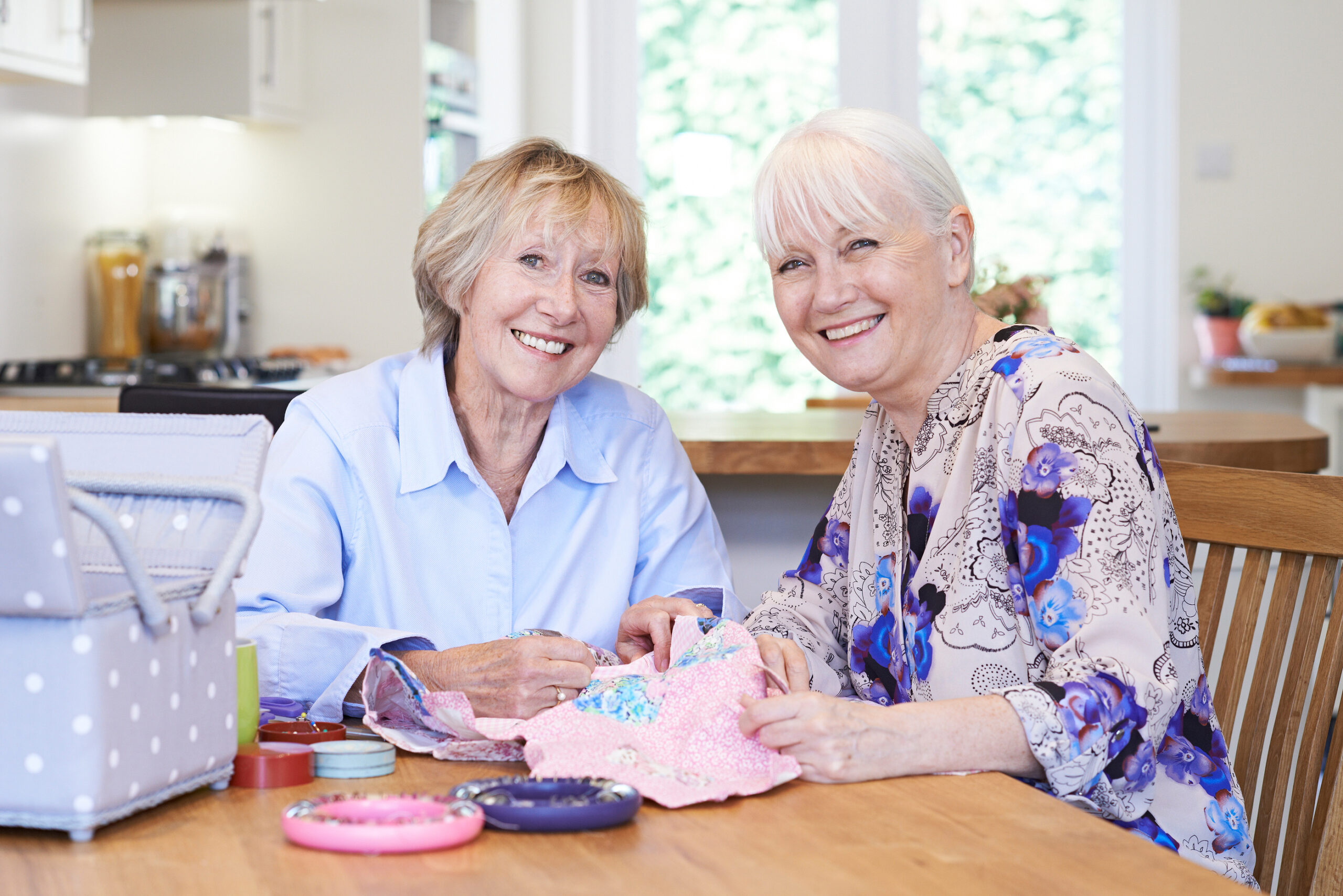 24 Feb

What Can Caregivers Do to Make Caregiving More Enjoyable?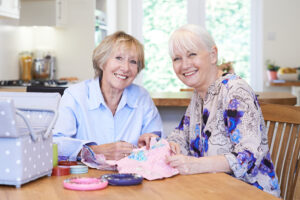 If we're being honest, being a caregiver isn't always the most fun a person can have. It's often boring, consisting of spending time sitting in waiting rooms or being as quiet as possible so your older family member can rest. And, if you're not in your own home, you don't have your things around you and may be unable to do the things you enjoy or accomplish tasks at home. The good news is that you don't have to let the days be boring. Instead, caregivers can add things into their day that can make them more enjoyable for themselves and the older adult they care for. Below are some ideas for increasing your joy as a caregiver.
Develop a Portable Hobby
Some hobbies can be taken with you wherever you go, which means you can work on them while you wait for a senior to finish their medical appointment. Instead of sitting idle or reading a year-old magazine, you can engage in your hobby, spending time doing something that makes you happy. Some ideas for portable hobbies are:
Knitting.
Crocheting.
Reading.
Crossword or Sudoku puzzles.
Drawing.
Playing games on a tablet or smartphone.
Writing.
Involve the Older Adult in Activities
Nearly everything is more fun when you do it with someone you love. No matter what you're doing, even if it's the dishes, look for ways the senior can be involved. That way, you'll have someone to chat with. In addition, being able to contribute during the day will make the older adult feel useful and could boost their mood, making your day better and less stressful.
Take Breaks
Caregivers who don't have much downtime during the day can make their days more enjoyable by scheduling breaks into the day. After all, when you work for a company, you're allowed breaks. Why shouldn't the same be true for caregivers? Make time each day that's just for you, even if it's just 15 minutes. Spend that time doing something you enjoy, like reading a good book. Or, meditate or exercise, which can relieve stress and improve your mood.
Invite Friends to Visit
In most cases, there's no reason you can't have a friend visit you while you're caregiving as long as you're still able to assist the older adult as needed. In fact, your aging relative might enjoy having someone come to visit, too. Inviting a friend over allows you to maintain your social connections and also lets you be around people who put you in a positive mood. 
If you or an aging loved-one is considering a Caregiver in Millwood, WA please contact the caring staff at Care To Stay Home – Spokane today at (509) 340-1359.