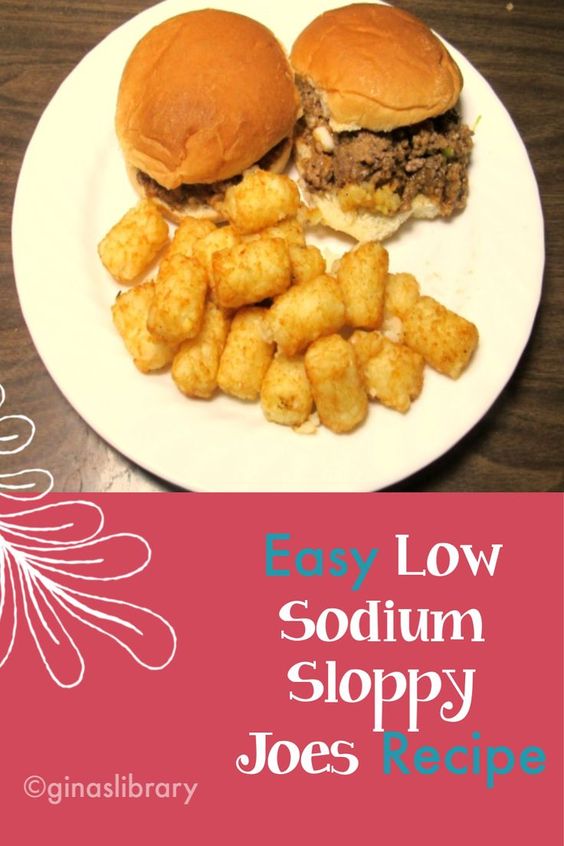 06 Oct

Low Sodium Sloppy Joes
Ingredients
1 1/2 lb ground meat
1 onion, chopped
1 cup low sodium, ketchup
green bell pepper, chopped
2 tablespoons brown sugar
1/2 teaspoon garlic powder
2 tablespoons prepared mustard
3 tablespoons vinegar
1 tablespoon Worcestershire sauce
1 teaspoon chili powder
InstructionsThis can be made either on the stove or in the slow cooker.
Slow Cooker Directions:
In a skillet, brown beef, and onion. Drawn.
2. Stir together the remaining ingredients in the slow cooker.
3. Stir in meat and onion mixture.
4. Cook on low for 6 to 8 hours or on high for 3 to 4 hours.
Stove Top Directions:
Brown the ground meat, draining,
2. Then adding the onion.
3. Then added all the other ingredients and cooked them together until they were warmed.