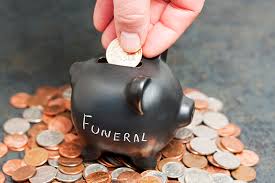 06 Oct

Employee Funeral Benefits

Plan for Tomorrow…Today

Hennessey Funeral Home is proud to offer the

Hennessey Prearranged Funeral Benefit to your business or group.

It just makes sense. Pre-planning your funeral should be a natural part of a well-tended life, as it provides you with time to make end-of-life decisions in a calm and rational atmosphere. No one should have to make these decisions for you. Providing those you care about with a prearranged funeral is a gift to them, and to you. It gives you all greater peace-of mind. You can live your life to the fullest, knowing you have done the right thing.

Program Benefits
10% savings on all prearranged funeral or cremation services you select at Hennessey Funeral
Home.
Estate Planning Guide assists in documenting vital information, location of important
documents, financial information and final wishes that will be helpful for surviving family members and heirs.
Relieves Family of the emotional and financial burden an unplanned funeral can cause.
Inflation Proof by funding your plan today guarantees current prices for your lifetime.
Fully Insured if death occurs before interest free payments are completed, plan is paid in full. (depends on eligibility)
Family Protection unmarried children and grandchildren under the age of 21 of the purchasers are covered at no cost.
Benefit Eligibility
These benefits are available for:
Employee and their spouse or significant other.
Children (natural, adopted or stepchildren) of employee or spouse/significant other.
Parents and siblings of employee or of spouse/significant other.
Grandparents of employee or of spouse/significant other.
For more information contact Chuck Wendt
Office: 328-2600 Cell: 951-4037